APPLY NOW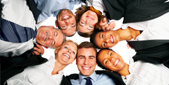 To apply for membership, please fill out your details on FIRSTLIFE INSURANCE LEADS or

COMING SOON
Broker Search

Countrywide Broker Brand Search

Custom Broker Websites

Custom Quote Engines

Online Credit Card Payments

Advanced Wills

Mobile Application to Pull Leads

Pay as you go Memberships
who are we
FirstLIFE was initiated back in 2005 by Ywain Penberthy and Brad McMahon.
A B.Sc. Graduate in Computer Science, and a "Technology Guru" in the online field. Ywain was also a founding member of Aqua Online which listed on the JSE. To this day he is still a front runner in the South African Online space. Ywain has been involved in Digital Marketing since 1995 when the internet made its mark in South Africa, and together with his partners in Top Affiliate are considered amongst the top Digital Marketing specialists in South Africa, Europe, Australasia and the Americas.

Joined the Insurance Industry in 1999, brings years of hands on experience in the Financial Services and Insurance fields. Brad has operated successfully in areas such as Marketing, Product Development, Agency Sales, and Training in this sector. In 2004 Brad founded Finance In-Motion (Pty) Ltd, an authorised financial service provider. He serves as the Key Individual for this FSP. Brad is a Certified Financial Planner CFP® , and holds a Post Grad. in Financial Planning from the University of the Freestate. Through the years he has been at the forefront of insurance lead generation, and previously operated a broker support business, booking appointments for over 500 brokers countrywide.

To apply for membership, please fill out your details on FIRSTLIFE INSURANCE LEADS