get a quote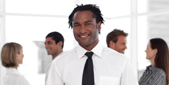 To get a quote from one of our registerd Financial Advisors authorised to give advice on the brand you select please fill out our form, and your details and it will be assigned to a Financial Advisor matching your profile.

what is an intermediary?

An Intermediary, also known as a Broker, Agent, and in some instance (not all) a Financial Advisor, Financial Planner, Insurance Consultant, and many other names, is simply a person or company which mediates between you and the financial institutions.
They may either be a Tied Agent (representing only one of the insurers) or an Independent Broker (may represent many insurers, and not tied to any).
You may also come across Franchises, which are similar to Tied Agents, and more recently companies known as NetCo's, which may represent more than one company, but normally at least 75% to 80% of their business goes to one insurer.
To request a quote from a Financial Advisor, please fill out your details on our FIRSTLIFE QUOTING ENGINE
Why use and Intermediary? Why buy Fully Underwritten Life Cover?