APPLY NOW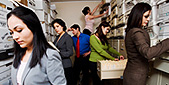 To apply for membership, please fill out your details on FIRSTLIFE INSURANCE LEADS or

coming soon

Broker Search

Countrywide Broker Brand Search

Custom Broker Websites

Custom Quote Engines

Online Credit Card Payments

Advanced Wills

Mobile Application to Pull Leads

Pay as you go Memberships
why become a member

FirstLIFE offers our members many benefits, but the most important reason for joining is to ensure that as Intermediaries we begin to make a difference.
There are numerous challenges facing intermediaries' today:
Onerous regulation the Key Individuals and Rep's;

Squeeze on the income streams;

Sourcing New Business Opportunities and creating a membership body to refer into, while still maintaining client relationships;

Competition from traditional and Direct Companies on Intermediaries Income and Client Base increases cost of new business;

Access to services and products using combined size.
FirstLIFE is the market leader in lead and new business management. We source the client, and manage the business from start to end.
FirstLIFE is the online solution to the intermediated insurance industry. The easy solution to new business prospecting leads for the Financial Planner.
Built, tested and successfully operated for five years in an authorised FSP, to ensure that all systems, processes, and financial models come fully tested.
FirstLIFE enables you to produce hot, valid leads for your sales force, and track the history of each lead from start to finish. The full system ensures activity management, productivity as well as production of insurance sales in a market being attacked by direct insurers.
If you are in need of hot insurance leads, then FirstLIFE has a solution for you.
With a troubled economy and the high price of petrol, more consumers are choosing to travel the information superhighway to research, compare prices and shop for insurance.
As consumers become more internet savvy, they are no longer content with insurance rates offered by their local insurance broker. The internet allows consumers the convenience of comparing quotes from a number of insurance agents and carriers in minutes, just by filling out online questionnaires or quoting systems.
Join the insurance revolution, and never be without prospects again!
To apply for membership, please fill out your details on FIRSTLIFE INSURANCE LEADS