APPLY NOW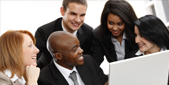 To apply for membership, please fill out your details on FIRSTLIFE INSURANCE LEADS or



coming soon

Broker Search

Countrywide Broker Brand Search

Custom Broker Websites

Custom Quote Engines

Online Credit Card Payments

Advanced Wills

Mobile Application to Pull Leads

Pay as you go Memberships
WHATS NEW
PALMS 5.0.1 Launches

Profiled Aged Leads

Profiled Cold Call Data

Referral Program

Custom Lead Queues

Winter Specials
fpi newsletter

FirstLIFE is South Africa's fastest growing marketing membership for Intermediaries. FirstLIFE Online Intermediated Solutions offers the highest quality online life insurance leads in South Africa. Our leads are suitable for both Independent Financial Advisers (IFA's) and Tied Agents. Our members are dynamic, versatile, passionate about the industry and hungry for success. We work closely with you to define your optimal lead profile and provide training and ongoing support.
FirstLIFE's vision is to Re-Intermediate the Intermediary, and provides alternative Life Insurance options to the South African public, by ensuring our members, who intermediate fully-underwritten life insurance, are available in places where the South Africa consumer is searching for life insurance.
FirstLIFE focuses on fully underwritten, fully intermediated financial services, and introduces members of the public and intermediaries to one another.
We are the easy solution to new business prospecting and leads for the Financial Planner and Corporate Financial Services companies looking to enter the digital age, and compete against the direct insurers.
Our vision is to create a wide network of FirstLIFE Members throughout South Africa, and empowering the intermediated market to meet the challenges of the Direct Insurers head on.
FirstLIFE further aims to support and grow the intermediated advisor market by offering value added products over and above our prospecting strengths. We have the technology and the strength to fully enable the intermediated market to take up the challenge.
We have intermediaries throughout South Africa using our system to source, manage and track their leads, and new business flow.
FirstLIFE are the creators and owners of the PALMS system (Professional Agency Lead Management System). With the power of "PALMS" we have to ability to auto-match prospects and advisors around the country, so that they can achieve the best results and meet the requirements of both parties.
FirstLIFE offers online quoting engines, lead management systems, digital marketing tools and services, as well a lead generation to individual advisors, as well as some of the larger intermediated insurers.
Built, tested and successfully operated for five years in an authorised FSP, to ensure that all systems, processes, and financial models come fully tested, FirstLIFE is the way of the future for independent advisors who wish to remain competitive in the new financial environment.
Join the insurance revolution, and never be without prospects again! Get hooked into PALMS, and you could be receiving live leads within 48 hours.
Remember, a prospect from our system has requested a quote, and contact out of their own accord. No pressure, no false promises. Just quality people looking for quality advisors.
All information regarding the FirstLIFE Vision, Leads, Testimonials; FAQ's and Membership is available on our website FirstLIFE Insurance Leads
Yes it is that easy! Visit FirstLIFE Insurance Leads and complete an enquiry form. Once we have received your full details, we will send you more information.
To find out more please phone 086 178 5433 / 086 1st LIFE or FIRSTLIFE INSURANCE LEADS