apply now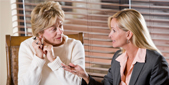 To apply for membership, please fill out your details on FIRSTLIFE INSURANCE LEADS or


WHATS NEW
PALMS 5.0.1 Launches

Profiled Aged Leads

Profiled Cold Call Data

Referral Program

Custom Lead Queues

Winter Specials


coming soon

Broker Search

Countrywide Broker Brand Search

Custom Broker Websites

Custom Quote Engines

Online Credit Card Payments

Advanced Wills

Mobile Application to Pull Leads

Pay as you go Memberships
Intermediary

FirstLIFE invites all intermediaries who market and support fully underwritten Life Insurance, Short Term Insurance and supporting financial services to join our marketing network.
Intermediaries are able to use our systems to gain prospects from our online quoting engines, and also refer clients to other intermediaries within the network via our PALMS system.
Contact us to speak to a membership consultant, and find out more about the benefits of being a FirstLIFE Member. The advantages and support is unsurpassed in the South African Insurance and Financial Services industries.
Let's join forces and make a difference to the public perception, and the quality of advice and product being offered to the consumer.
Stand up and be counted.
Insignia

P.A.L.M.S.


HOT Leads

Discounts Fees

Value Added Services

Application Forms
Intermediary - Insignia Intermediary - P.A.L.M.S. Intermediary - HOT Leads
corporate
FirstLIFE has developed technology to get your product into the digital space without huge barriers to entry. We also have a large membership of Intermediaries who already have licenses to market your product, and are ready receive prospects via our online quoting engines and pass the business onto you. View the details of how our corporate membership works in the sections below, and then lets get together. Be proud to be intermediated and fully underwritten, we're sure glad you are, and we're teaching consumers about the benefits.

marketing
If you are a fully underwritten, intermediated insurer, or supply support services to the public, and would like our Intermediaries to assist in building your brand, contact us and lets take your business to the new generation of consumers.