GET A QUOTE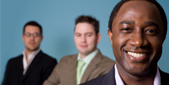 To get a quote from one of our registerd Financial Advisors authorised to give advice on the brand you select please fill out our form, and your details and it will be assigned to a Financial Advisor matching your profile.

why Use an intermediary?

Intermediaries, whether Tied or Independent are regulated by the Financial Services Board. They have made a full commitment to the industry, and have minimum qualifications required to stay in the industry.
They are also trained in Financial Planning Principals, and are required to give you a Record of Advice after dealing with you. This is a large differentiating factor between Intermediated and Non-Intermediated or Direct Business.
To request a quote from a Financial Advisor, please fill out your details on our FIRSTLIFE QUOTING ENGINE

Why buy Fully Underwritten Life Cover? What is a Record of Advice? Life Insurers