APPLY NOW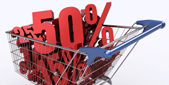 To apply for membership, please fill out your details on FIRSTLIFE INSURANCE LEADS or

WHATS NEW
PALMS 5.0.1 LAUNCHES

Profiled Aged Leads

Profiled Cold Call Data

Referral Program

Custom Lead Queues

Winter Specials
coming soon

Broker Search

Countrywide Broker Brand Search

Custom Broker Websites

Custom Quote Engines

Online Credit Card Payments

Advanced Wills

Mobile Application to Pull Leads

Pay as you go Memberships
discounts

From time to time FirstLIFE negotiates discounted services from our preferred suppliers. These discounts are only available to members.
A full Two day workshop at the offices of FirstLIFE for Rep's and KI's.
Brought to you by the Learncafe. One of the only training companies to boast a 78% student success rate in passing the RE1 Exams.
Included in the course:
Registration on the e-learning platform

Unlimited access to the e-learning material

Access to print all related learning materials

Unlimited access to online assessments

Booking of exam at FirstLIFE exam venue. (excludes exam fee)

Reminders regarding workshop attendance and examination date.

Facilitation of money transfers between parties.



Access to the e-learning platform for the Learncafe.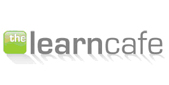 E-Learning and Telephonic Support



Registration to the Learncafe e-learning material, with online assessments and telephonic support.
Website and Email Addresses
We will be launching custom websites and for all our members which will include the quoting engines and an email address, so any marketing you do yourself can translate into your own leads which will be assigned to you in PALMS.

In short a paraplanner is a person who works with a Financial Planner or Financial Adviser and completes a number of the non-client facing tasks involved in preparing and administering a Financial Plan or Report for a client. As a member of FirstLIFE, you will be able to request a plan from one of our Parraplanners to save you time and money.